Before we get to the link-up, I wanted to remind you of the special sale on A Sense of the Resurrection! Earlier in the week, I told you how much I love this great Easter resource for teaching little ones about the death and resurrection of Jesus (and how sad I am that my kids are too old to play along – wah!).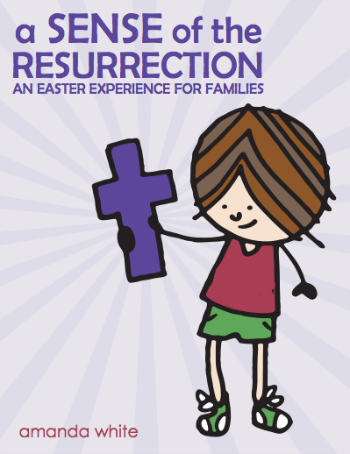 Through Friday, March 28, you can save 20% on A Sense of the Resurrection, an Easter Experience for Families by entering OHEASTER at checkout. Click HERE to buy it now (before you forget)!
Here's the Thrive @ Home Thursday link-up. . .
The Thrive @ Home Thursday blog hop, hosted by myself and Jenni Mullinix, is a place for women in all seasons of life to encourage one another to thrive – not just survive – in their roles at home. Read the guidelines below and join us in building each other up!
Post topics can include: Biblical Encouragement, Home Management, Homeschooling, Intentional Living, Marriage, Motherhood, and Recipes…. Basically anything that will help others thrive at home!
Posts must be from family-friendly blogs and contain no vulgar language, images, etc.
Be sure to link back to your blog post not your homepage.
You need only link your post one time at either host blog. Once linked, your post will show up on both blogs.
Please visit the blog post linked directly before you and leave a comment. Of course, visiting more than one is encouraged.
We would appreciate it if you included a link back to

Live Called

or

Gospel Homemaking

by using the provided button in the sidebar or a text link.
Along with linking up and visiting a few blogs, you can also connect with other Thrivers by using the hash tag #ThriveAtHome on social media and by following our Thrive @ Home Pinterest board. We look forward to reading about your journey as you thrive at home!
Linked posts/blogs do not necessarily reflect the personal beliefs of Amy Clark Scheren or Jenni Mullinix. We have the right to delete any posts that do not follow the guidelines and/or that we believe to be inappropriate.